waddle dee and mario wiki Just reached its 100th article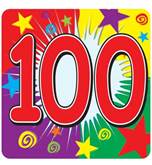 Welcome to the Waddle dee and mario Wiki
a wiki about a fictional plush series called waddle dee and mario
oldest and biggest characters
oldest
3rd wario age 76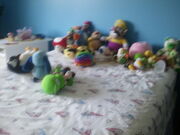 2nd bowser age 80
1st principal toad age 100
biggest
3rd bowser height 22 in.
2nd kirby height 23 in.
1st wario height 36 in.
Describe your topic
dee dee waddle waddle
new features on the wiki
friday september 13 2013 we now have  Color cagetorities a characters main color will be put in a color cagetory
sunday september 29 2013 the waddle arena is open come vote on the fights
friday october 18 2013 waddle dee and mario has its own facebook page run by mousy mouse check it out sometime(note there was not a cagetory for fictional series so the cagetory is fictional character)
friday october 20 2013 WOW a character that wasnt upcoming has arrived its sonic the hedgehog sonic is also the first sonic the hedgehog character to join too
friday febuary 7 2014 waddle dee and mario wiki reaches its 100th articleLight blue yoshi!!!!!!!!!!!!!!!
DID YOU KNOW
mushes real name is mushroom and mini mushes real name is minuature mushroom
principal toad the bee and the libiarian all have the same favorite student they all have their favorite student as bowser
featured article*
Vice Principal Toad
vice principal toad is the vice principal of plushschool like principal toad he uses the bathroom in his diaper read moar...
join the nominatianon for the next featured article
here
Birthdays for characters 
for birthdays click here